Screenshots from SpecNoter's Keynoter function
Create keynote lists on-the-fly or store your lookup tables in XML or Excel® file format.
Create them as you go...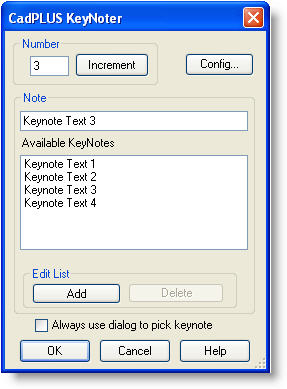 ...or use keynotes from a lookup table.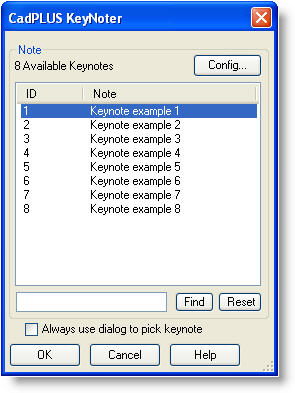 Edit your keynote lists and save in Excel.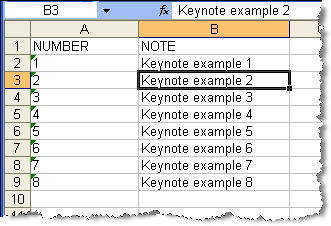 o
Customize the arrowhead, color, font, and bubble layers, sizes and colors.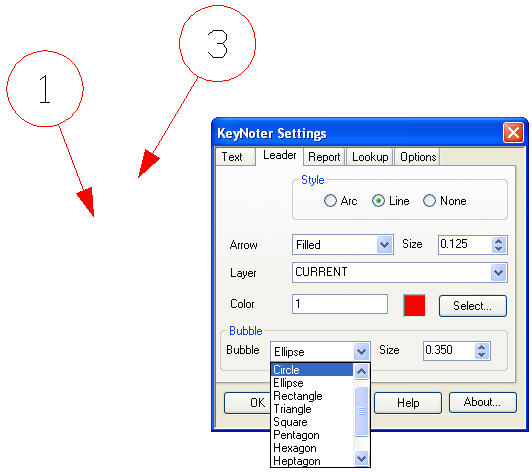 SpecNoter's keynoter finds all the specifications in your drawing. You can place the report on the drawing, show in a window, capture to clipboard, or send to your printer. You can even make them flash on the screen to locate them.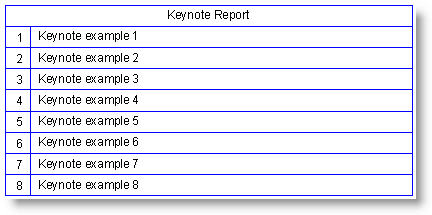 All of yout customizations can be saved as differnt styles and recalled for later use.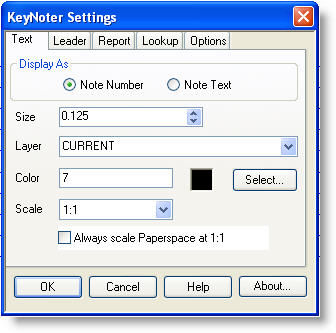 Call us at 1-800-440-3576 or email us at cadplussales@cadplus.com to receive a free 15 day trial of SpecNoter.